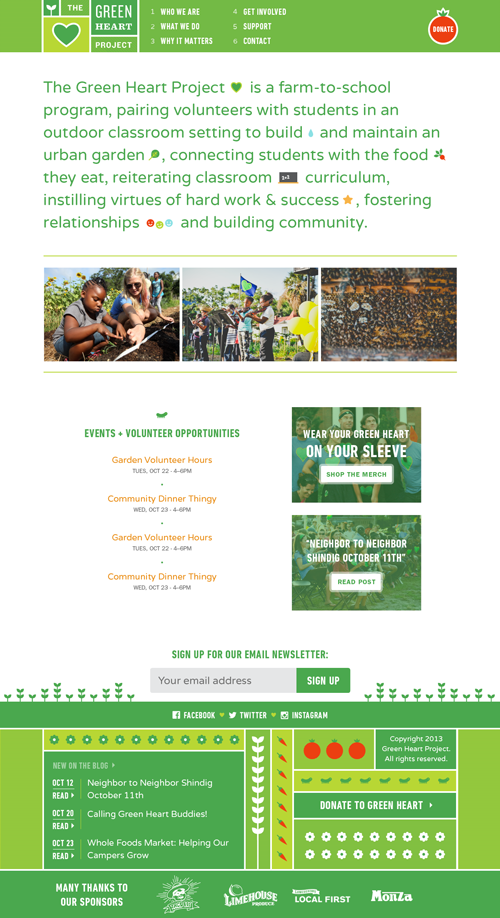 The Green Heart Project
The Green Heart Project is a fantastic group that facilitates school gardens in the Charleston, SC area. The task was to update their iconic "green heart" emblem and from there build a fresh new identity.
Fun fact: Veggie illustrations load randomly across the site—except for the home page, where icons supplement the intro copy, à la children's early-reader books.