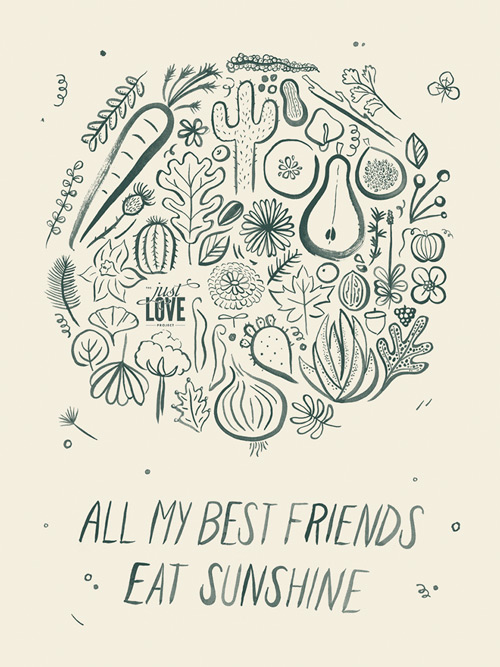 The Just Love Project
Joshua Krohn's fundraising poster series, The Just Love Project, carried a simple task: use two shades of teal to explore the theme of agape love. As a vegetarian, I inked an ode to plants.
Fun fact: This might be the most successful tagline I've ever written. You can find re-interpretations all over the Internets.