HTML5 Accessibility redesign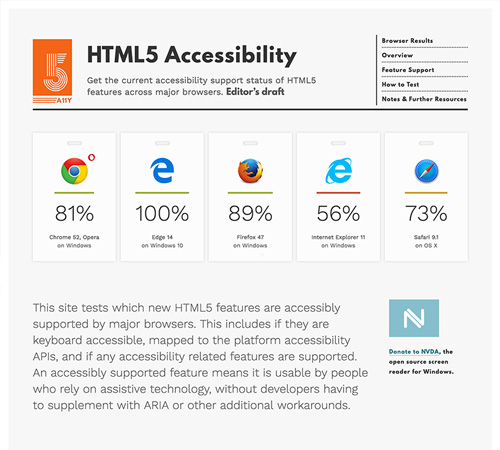 This redesign went up a couple months ago, but finally getting around to sharing here. David Storey and I (as Microsoft Edge team members) worked on a structural and aesthetic update to the HTML5 Accessibility website, a project created by The Paciello Group, an accessibility consultancy.
This was a fun site to work on, and I'm glad Steve Faulkner (of The Paciello Group) was interested in having us pitch in! You can see the live site at html5accessibility.com, and read my write-up for the story behind particular design decisions.