Alvin and the Girl Scouts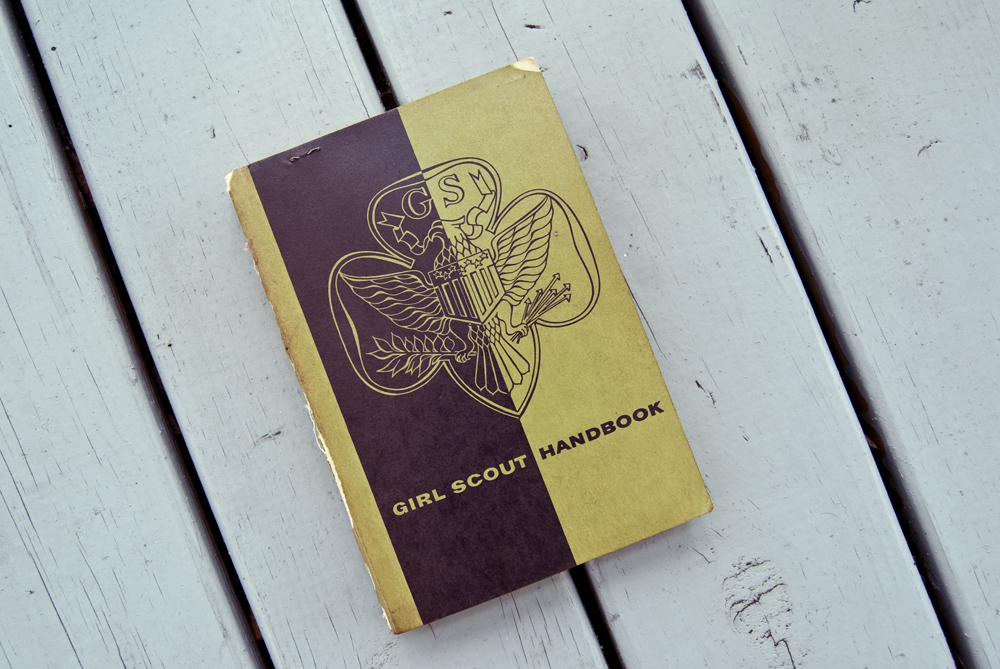 A few weeks ago I picked up this 1960-edition of the Girl Scout Handbook at an estate sale. I don't own much ephemera—being in a constant war of thing-like vs. too-much-junk anxieties—but I loved the cover, the illustrations, and I really wanted to spend some time with the content. Not only is the separation of half a century intriguing, I'd always wanted to be a Girl Scout. I think it's the badges.
Yesterday I looked at the credits page for the first time and was surprised to see the designer for the cover was Alvin Lustig. This particular edition was printed 5 years after Lustig passed away, but there's still something magical about finding a piece by such a prominent designer, which was used and appreciated (?) by its original intended audience.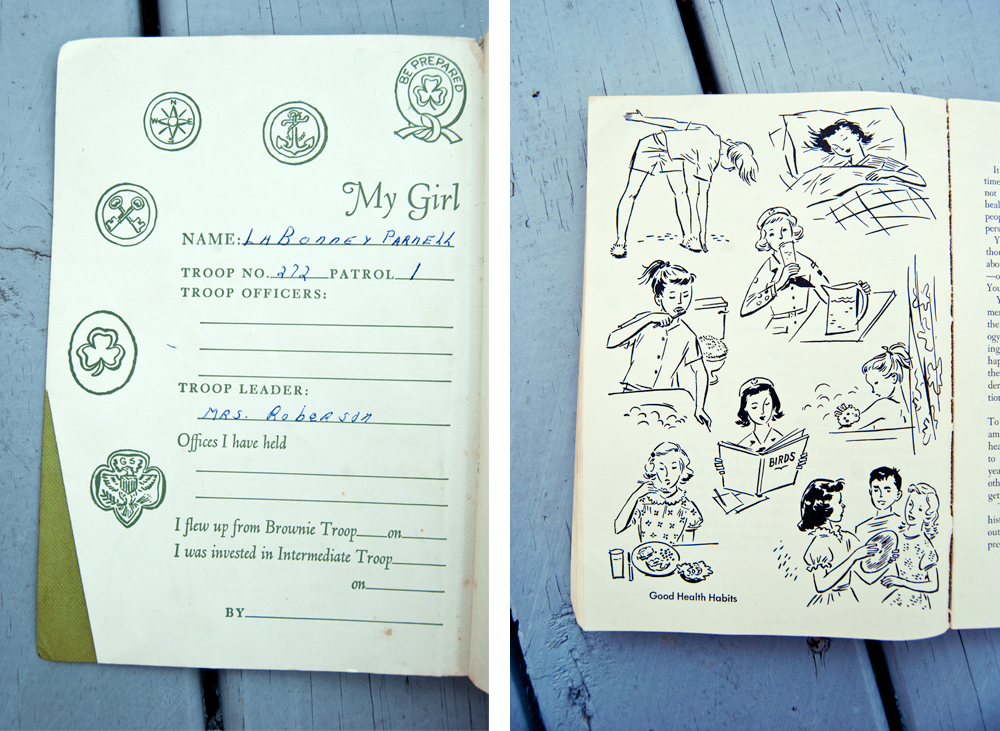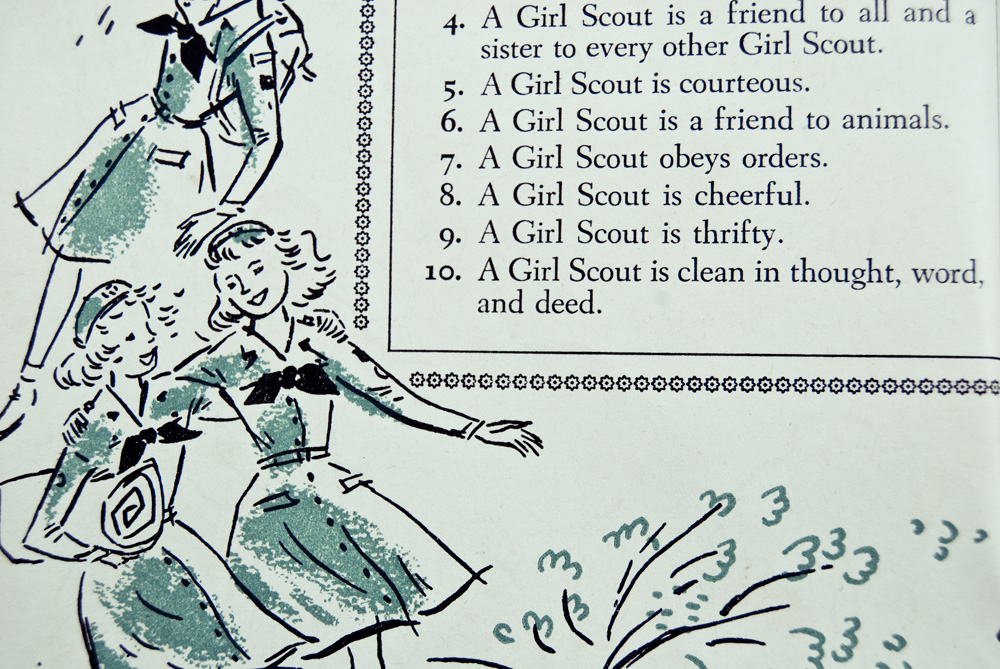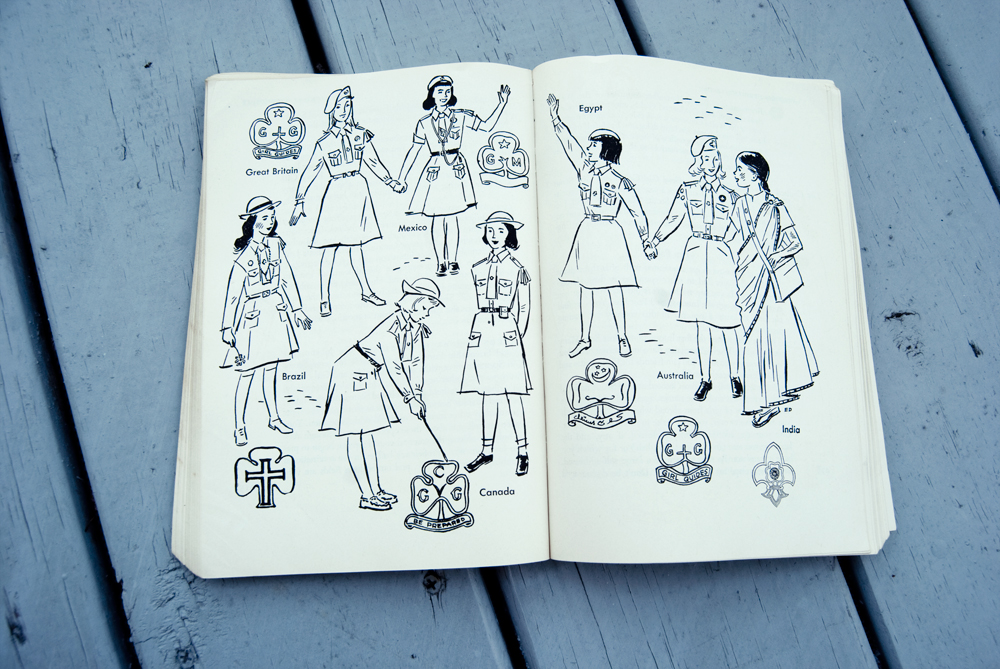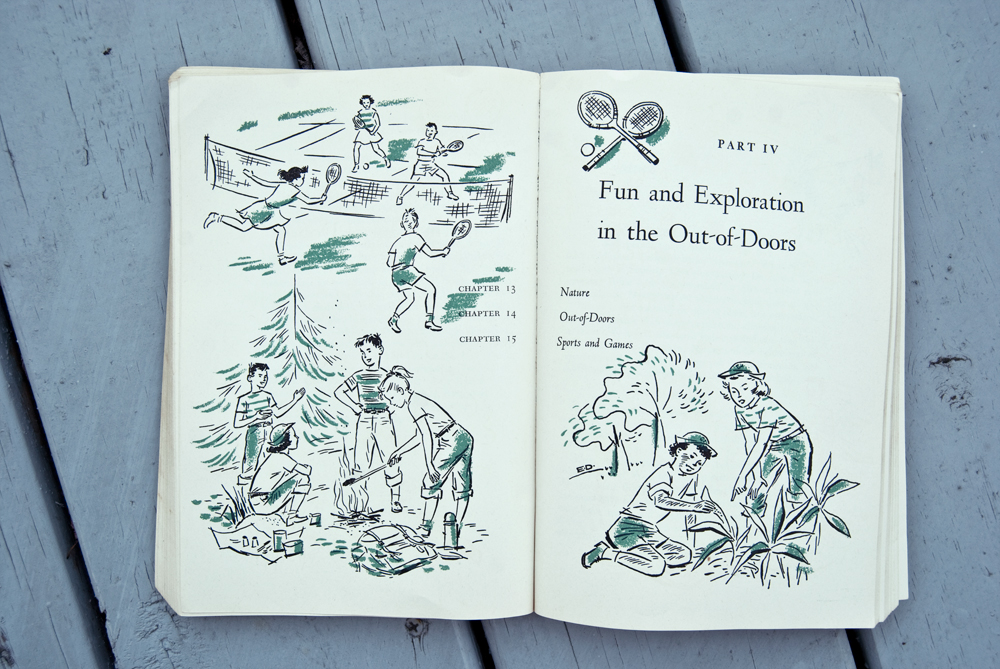 Illustrations are by Eleanor Dart and Alison Cummings, neither of whom I can find much on.