New Fuzzco Work, The Nickelodeon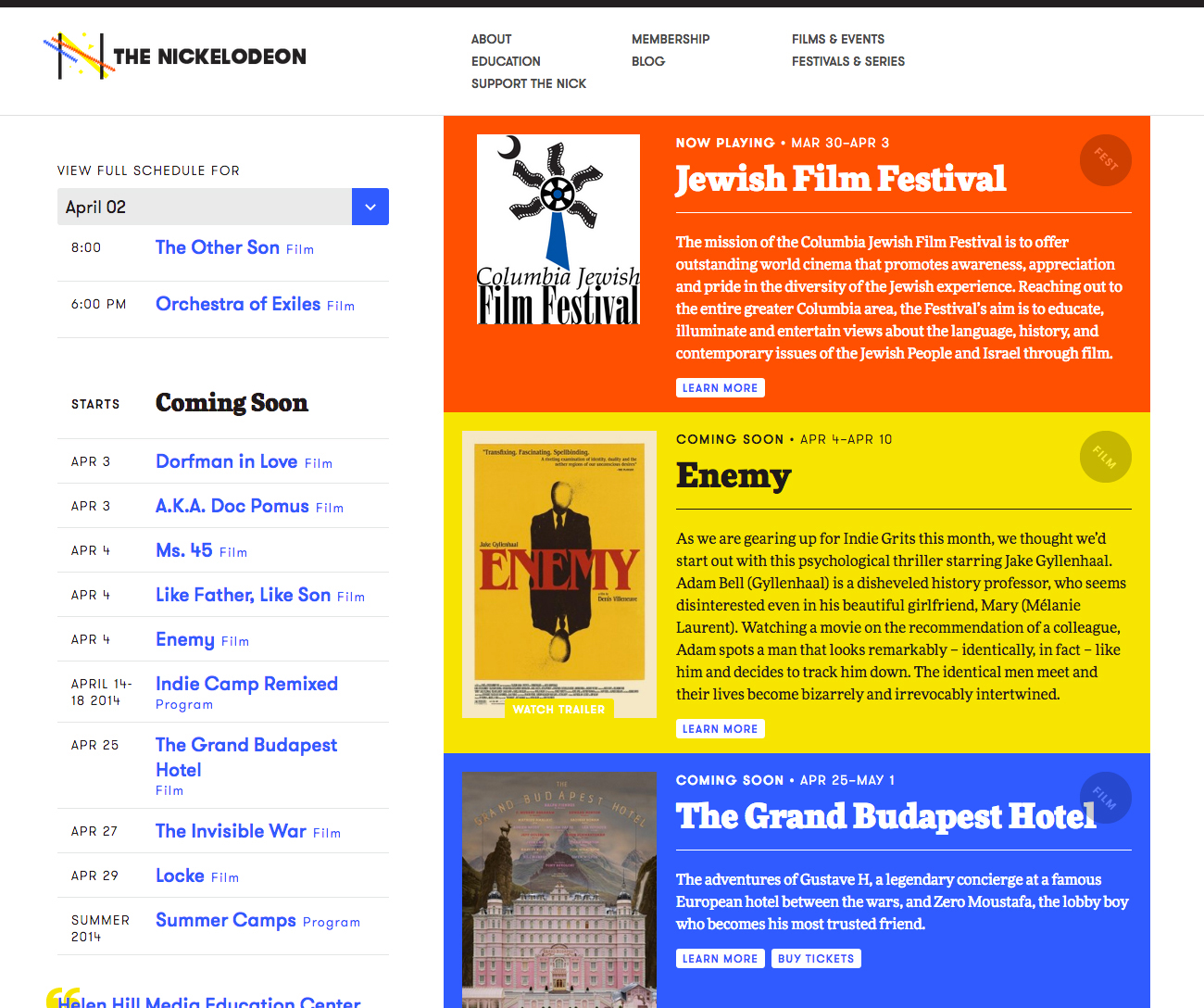 I'm so excited to finally share this project: a new identity and website for The Nickelodeon! The Nick is an alternative/indie theater in Columbia, South Carolina. For an organization that has a huge influence on local culture, it was important to us to make this rebrand feel intelligent, fun, and a bit off-beat.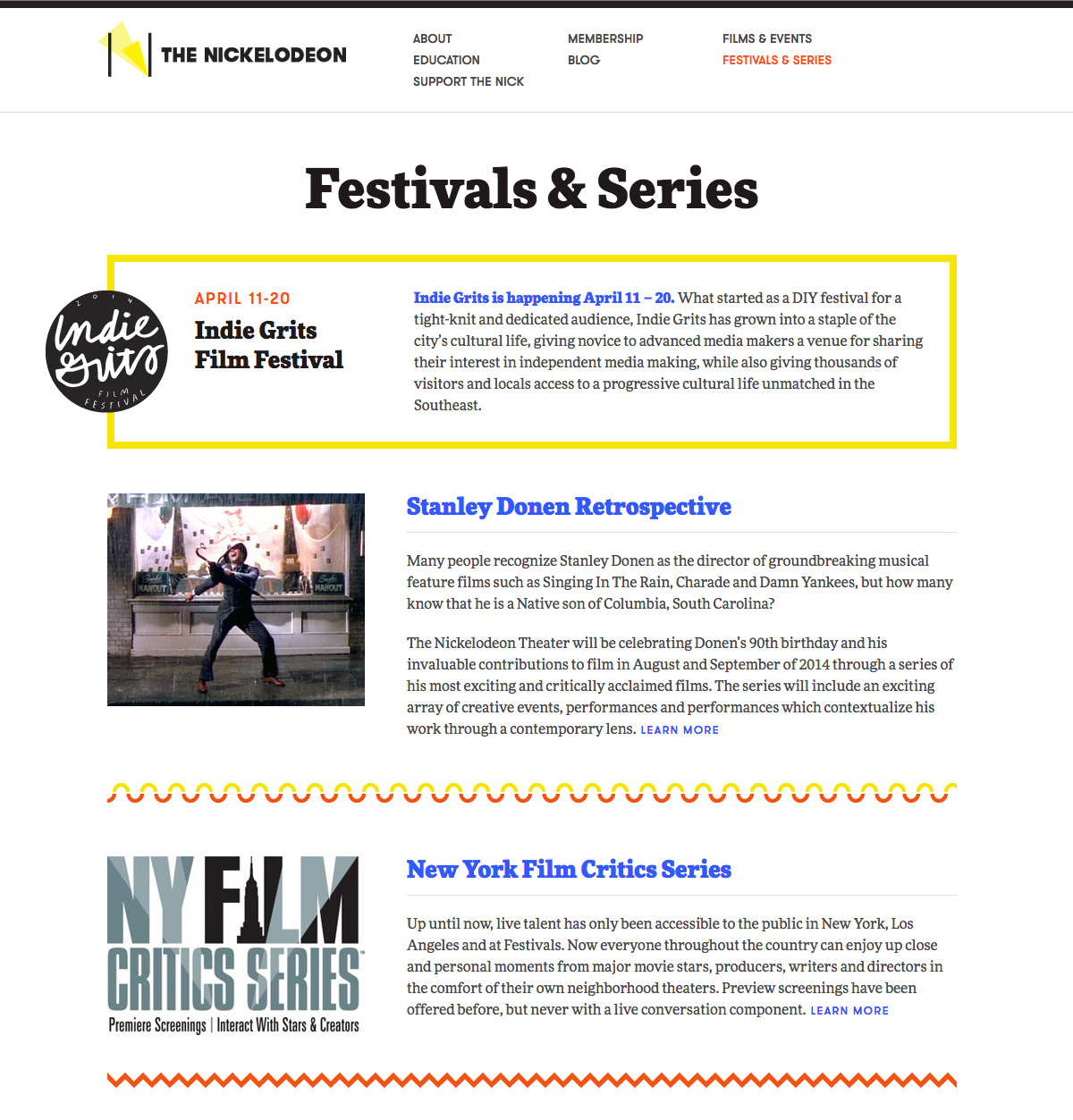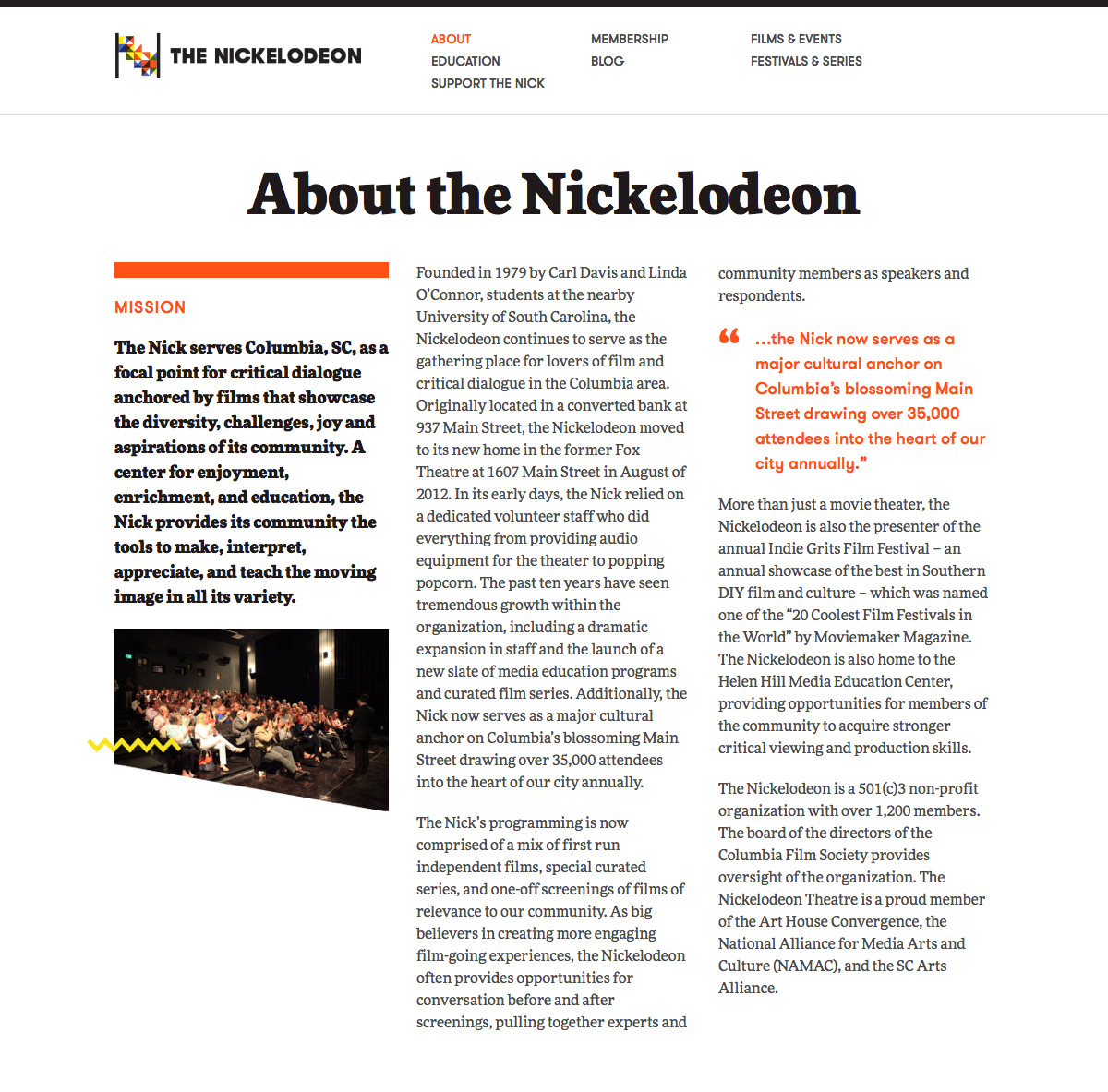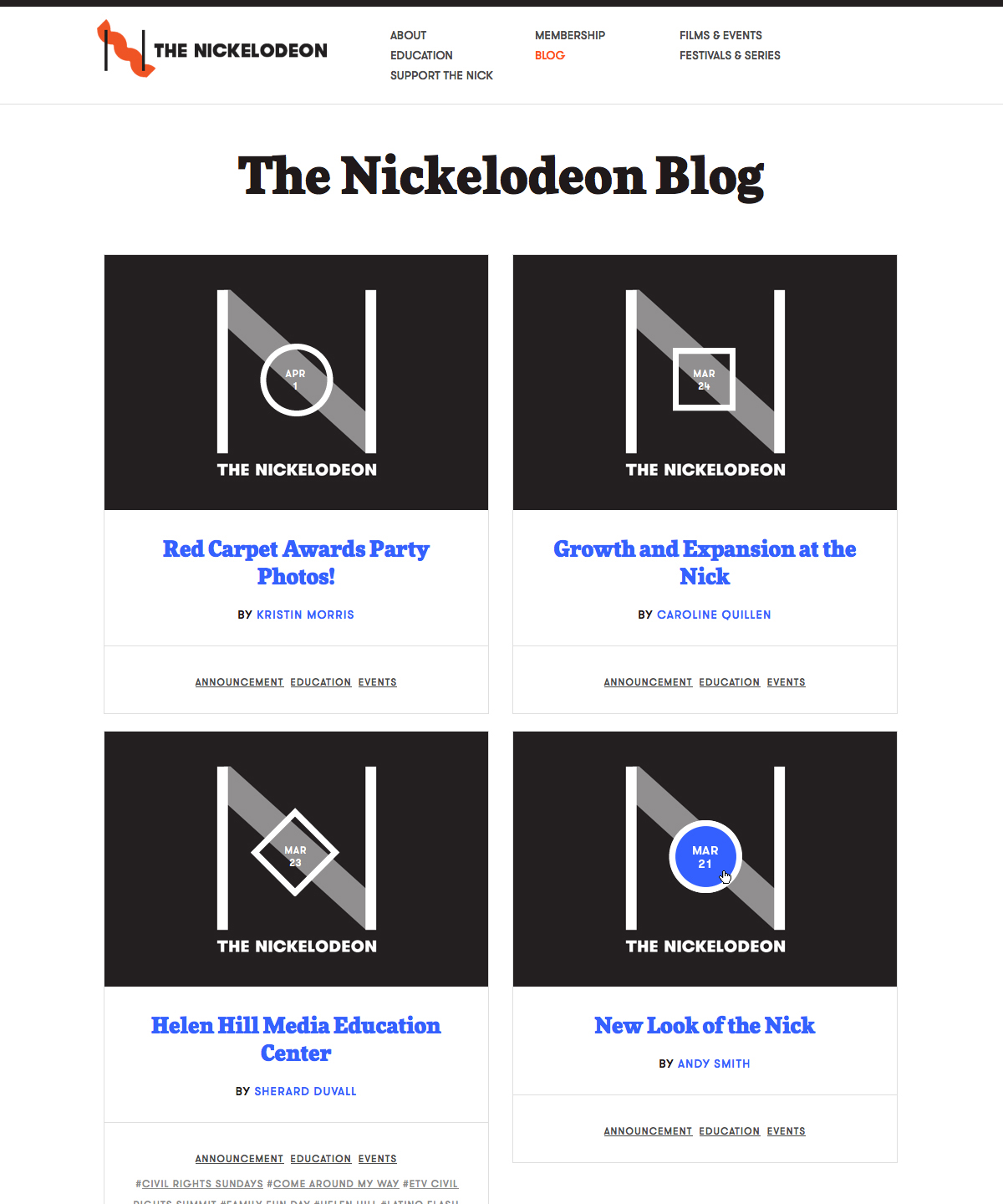 The full site is live at nickelodeon.org. To see more applications of the identity, check out the full project case study on the Fuzzco site.